The Bard's Tale IV: Director's Cut Free Download PC Game in full repack or pre-installed version. The Bard's Tale IV: Director's Cut was released on August 27, 2019.
About This Game
The Bard's Tale IV: Director's Cut is a fantasy role-playing game in which the player has to fight in tactical battles, solve challenging puzzles and challenges, search for legendary treasures and thoughtfully explore the stunning world created by the inXile Entertainment team responsible for the Wasteland series (the founder of the original Fallout).
There are no revelations in the plot of the game, everything is quite standard, as for a fantasy role-playing adventure. There is a mysterious evil that has been accumulating strength and energy in darkness for centuries, waiting for the moment to be born. This moment has come and the evil has shown its true appearance. There are heroes who do not like the enemy's plans to enslave the world, and they are ready to fight evil under your strict guidance. The game's single-player campaign spans over 50 hours of playthrough during which you'll meet over 300 characters, each uniquely voiced and an important part of the story.
In The Bard's Tale 4: Director's Cut, the developers have focused on comfort, so each user can customize all aspects of the game for themselves, including the difficulty of bosses and ordinary monsters. Also, the choice of the gamer is offered one of 4 heroes – Bard, Warrior, Mage or Thief. Each of them has more than 60 skills. In the process of passing, the heroes are pumped into one of the 21 available sides – classes. The player can also create a hybrid fighter who fights well in close combat and knows how to use destructive spells. The game does not prohibit experimenting and creating something new, unique.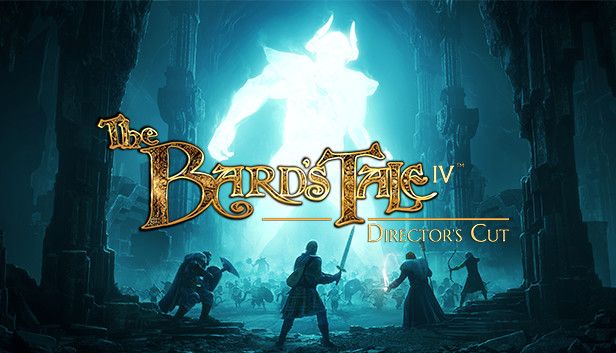 The Bard's Tale IV: Director's Cut Free Download Link(s)
How to Download The Bard's Tale IV: Director's Cut
– Click on the download button you prefer using a download client that you can get in this page (we recommend qbittorrent but you can also use other torrent download software you want).
Some useful tips that might help:
Solutions to problems with installation and launching the game. >
Torrent not downloading? Several reasons why it is not working. >
System Requirements
Make sure that your system meets the requirements in order to make the game work without problems. Requires a 64-bit processor and operating system.
Minimum:
OS: Windows 10 (64 bit)
Processor: Intel Core i5 2500K or equivalent
Memory: 8 GB RAM
Graphics: NVIDIA GeForce GTX 760 or Radeon HD 7970
Storage: 29 GB available space
Recommended:
OS: Windows 10 (64 bit)
Processor: Intel i5-4590 equivalent or greater
Memory: 8 GB RAM
Graphics: NVIDIA GTX 970/AMD 290 equivalent or greater
Storage: 29 GB available space
Game-Media
Video from the game:
ScreenShots from the game: