The Bunker Free Download PC Game in full repack or pre-installed version. The Bunker was released on September 20, 2016.
About This Game
Horror that has won many awards – The Bunker is made in the form of a live quest, where we are shown real people and a completely fictional situation in which each of us can find ourselves. The protagonist's name is John. He grew up in a shelter that is designed to protect against radioactive particles in a post-apocalyptic world where the Third World War has recently thundered, and, accordingly, many Atomic bombs have been dropped.
The first mission introduces us to anxiety. When it goes off, we have to guide John inside the bunker to get to the most secure area in the bunker. As we move along the earth trembling from explosions, we begin to remember the actions of the protagonist and everything that has happened to humanity over the past 20-30 years. It is noteworthy that the horror filling in The Bunker is made not as monsters and screams, but as events and experiences of players who have absolutely lost their humanity in a world where life has become mere material.
As a gameplay, we are given the opportunity to control the actions of the main character in the point-and-click style, and everything that happens on the screen is a pre-filmed video. One saves John and his prudence – a daily routine that keeps the character in a behavioral tone. When the general anxiety subsides, the character does not know how to get out, to the ground. He begins to look for a way out, and we control him from a third party. Are you wondering who John lived next door to all this time?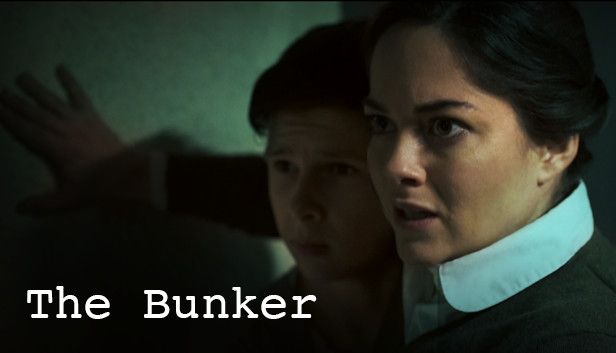 The Bunker Free Download Link(s)
Repack
The Bunker v10 (06/16/2022)
by 3v01ut10n | File Size: 4.97 GB
Distribution Info:
Based on a clean Steam-image of the game;
– Nothing is cut, not recoded;
– Interface and subtitle languages: Russian, English, French, Italian, German, Spanish, Korean, Chinese (ex.), Chinese (trad.), Ukrainian, Br. Portuguese, Turkish.
Installation order:
1. Run the installation file setup.exe;
2. Specify the path to install the game.
How to Download The Bunker
– Click on the download button you prefer using a download client that you can get in this page (we recommend qbittorrent but you can also use other torrent download software you want).
Some useful tips that might help:
Solutions to problems with installation and launching the game. >
Torrent not downloading? Several reasons why it is not working. >
System Requirements
Make sure that your system meets the requirements in order to make the game work without problems.
Minimum:
OS: Windows 7 32-bit
Processor: 2.0 GHz
Memory: 2 GB RAM
Graphics: DirectX 11.0 compatible video card
DirectX: Version 11
Storage: 5 GB available space
Recommended:
OS: Windows 10 64-bit
Processor: 2.0 GHz
Memory: 4 GB RAM
Graphics: DirectX 11.0 compatible video card
DirectX: Version 11
Storage: 5 GB available space
Game-Media
Video from the game:
ScreenShots from the game: