The Mercury Man Free Download PC Game in full repack or pre-installed version. The Mercury Man was released on May 20, 2018.
About This Game
The Mercury Man is a sci-fi adventure RPG with an isometric camera. Employees of the Mehsoft studio worked on the development of this project. The official release took place in the spring of 2018.
The plot of the game: in the distant future, scientists have learned to deal with all incurable diseases. For this, a huge amount of mercury began to be added to the blood of people. Expensive operations at first could only be afforded by the wealthy cream of society. But in the future, they learned to do such operations in underground conditions, for much smaller amounts. Gradually, the surrounding renewed people began to fall ill with serious illnesses and die. As a result, it turned out that the whole point is that it is impossible to be near the "mercury man" for a long time, this can lead to the death of an ordinary person. The people rebelled, and it was decided to send all the "mercury" to the Martian colonies.
After some time, life began to boil on Mars. The newly minted Martians were divided into two camps within the boundaries of one city: the upper city belongs to former millionaires, and the lower region belongs to those who performed the operation underground. Once in a certain time, a new batch of "mercury people" is sent to the surface of the planet, one of which is our character. This is a quest where the game area changes from an interactive "movie", to the actions themselves, where the player controls the actions of the character. An excellent setting, an attractive atmosphere, a well-developed plot component and "neon" stylish graphics make a pleasant impression of this computer game.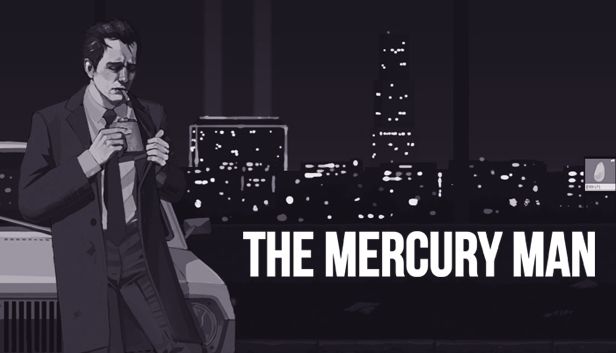 The Mercury Man Free Download Link(s)
Repack
The Mercury Man Latest (Full)
P2P | File Size: 269.9 MB
Distribution Info / Installation:
RePack Features
The repack is compiled by Aladow in the package for installing Inno Setup 5.5.9.
Steam version of the game , current as of 05/25/2018.
Nothing has been recoded/cut.
Installation time – about 1 minute, installation requires at least 500 MB of free RAM.Installation order
1. Install the game
2. Play
How to Download The Mercury Man
– Click on the download button you prefer using a download client that you can get in this page (we recommend qbittorrent but you can also use other torrent download software you want).
Some useful tips that might help:
Solutions to problems with installation and launching the game. >
Torrent not downloading? Several reasons why it is not working. >
System Requirements
Make sure that your system meets the requirements in order to make the game work without problems.
Minimum:
OS: Window 7,10
Processor: Intel i3 1.8GHz
Memory: 2048 MB RAM
Graphics: GeForce GT 720M
Storage: 2000 MB available space
Recommended:
OS: Window 7,10
Processor: Intel i3 1.8GHz
Memory: 2048 MB RAM
Graphics: GeForce GT 720M
Storage: 2000 MB available space
Game-Media
Video from the game:
ScreenShots from the game: