The Sims 4 Free Download PC Game in full repack or pre-installed version. The Sims 4 was released on 2 September, 2014.
About This Game
Sims 4 (Sims 4) is a life simulator in which you take control of a Sim and control his life. Choose one of the families provided by the developers, or create your own character or several. You can choose gender, hair and skin color, change physique, facial expressions and much more, creating a unique hero. If you are creating a single character, then maturity will be an important aspect. A child and an old man have fewer opportunities than a mature person or teenager.
After creating a Sim in The Sims 4, you can either move into an existing home or create your own based on the amount of funds given to the protagonist. Create a foundation, install walls, doors and ceiling. Fill rooms with various objects: chairs, tables, nightstands, appliances, electronics, entertainment and more. More than 500 different objects have been provided for you. You will need to calculate the money before installing items. For example, some bedrooms restore vigor faster, but also cost more.
The city lives its own life. All Sims that exist in the area will come to visit you. Meet them, make new friends, invite them to parties, go shopping or just chat. Each character has their own happiness scale. You must constantly monitor nutrition, vigor and other needs in the life of each person. Get a job, create your own campaign, run a business, or find other ways to earn in-game money.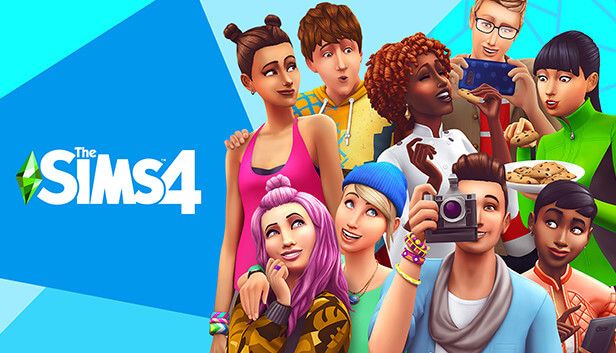 The Sims 4 Free Download Link(s)
Repack
The Sims 4 Deluxe Edition v1.92.145.1030 + 71 DLC
by dixen18 | File Size: 53.82 GB
Distribution Info:
– Release does not require installation;
– Nothing is cut or recoded;
—
If the game doesn't want to start from under the launcher…
—
You can run it directly via Game\Bin\ TS4_x64.exe (for 64-bit OS).
If the game does not have the language you want, use the "Change language" button in the Launcher, or run the language-changer (or EASetup).
—
All addons are included
How to Download The Sims 4
– Click on the download button you prefer using a download client that you can get in this page (we recommend qbittorrent but you can also use other torrent download software you want).
Some useful tips that might help:
Solutions to problems with installation and launching the game. >
Torrent not downloading? Several reasons why it is not working. >
System Requirements
Make sure that your system meets the requirements in order to make the game work without problems. Requires a 64-bit processor and operating system.
Minimum:
OS: 64 Bit Required. Windows 7 (SP1), Windows 8, Windows 8.1, or Windows 10
Processor: 1.8 GHz Intel Core 2 Duo, AMD Athlon 64 Dual-Core 4000+ or equivalent (For computers using built-in graphics chipsets, the game requires 2.0 GHz Intel Core 2 Duo, 2.0 GHz AMD Turion 64 X2 TL-62 or equivalent)
Memory: 4 GB RAM
Graphics: 128 MB of Video RAM and support for Pixel Shader 3.0. Supported Video Cards: NVIDIA GeForce 6600 or better, ATI Radeon X1300 or better, Intel GMA X4500 or better
DirectX: Version 9.0
Network: Broadband Internet connection
Storage: 17 GB available space
Recommended:
OS: 64 Bit Windows 7 (SP1), 8, 8.1, or 10
Processor: Intel core i5 or faster, AMD Athlon X4
Memory: 8 GB RAM
Graphics: NVIDIA GTX 650 or better
DirectX: Version 9.0
Network: Broadband Internet connection
Storage: 18 GB available space
Game-Media
Video from the game:
ScreenShots from the game: